Should your restaurant invest in pay-at-table technology?
The simple answer is, yes.
You carefully monitor the quality of your food and service, so why wouldn't you oversee the finishing touches on the meal — including the checkout experience?
There are multiple benefits for implementing table side payment at restaurants. Not only does bringing the point of sale to the customer help to boost table turns and revenue, it also helps to protect customer cardholder data, which is a major concern for merchants. Here, at Paytek we'd like to highlight some of the perks and break down why pay at the table is a must.
Faster turning tables
When you have payment terminals coming to the table with the bill in a bill fold, the customer doesn't have to wait to pay their bill and the next customer waiting to get served get to sit down for their meal faster.
Increased revenue
As our merchants turn tables faster with pay-at-table technology, increased revenue follows. Alongside turning tables faster, as customers receive quicker and more efficient service, larger tips tend to follow.
Improved customer experience
Cutting down that wait time by bringing the payment device to the table not only leads to more table turns and increased face-time, but also higher customer satisfaction. The result is better tips for your servers. We witness this firsthand in Canada, where Pay-at-the-Table has been Paytek's sought after product.
Reduct identity theft & chargebacks
The most secure transaction, and the one that gives your customer the most peace of mind, involves the credit card never leaving the guests' sight. Security, speed and efficiency are imperative to complete your guests' enjoyment of their meal.
Discover our ideal solution for Pay-at-the-Table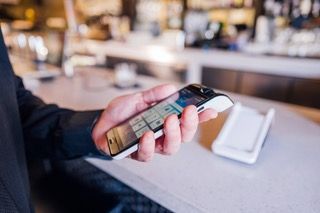 The future of pay-at-table technology
Restaurants, like other consumer-facing businesses, want to grow and provide the best possible customer experience.
The POYNT 5 comprehensive pay-at-the-table solution makes it easier for them to meet those goals in a world of ever-changing technology and customer demand.
Restaurants seem to appreciate the technology, 61% of customer agree that servers holding handheld tablets improved their guest experience, according to a national restaurant association survey.
It allowed the server to engage with the customer in a sleek and simple way and gave him more time to converse with the customer rather than trying to remember the items the guest is ordering.
A few reasons why people have chosen Poynt as their solution.
Seamless and secure payment acceptance
Enable acceptance of emerging payment types, including EMV and NFC/contactless.
Increase profitability:
Tables turn faster through through instant ordering, and quicker checkout
Improve guest satisfaction
Enable customers to pay immediately as soon as their bill comes in the bill fold.
Enhance customer service
Create more 'face time' with the customer, while creating the opportunity for add-on sales that increase both check amount and tip
Improve operations
Enable your customer to enter tip at the time of authorization and eliminate the need for end of day tip adjustments
Increase efficiencies
Avoid traffic jams by eliminating the need for servers to walk to a POS terminal to process the transaction
Decrease labor costs
Servers take order on Poynt 5 as soon as they hit send its already printing in the kitchen for the chef to make. More efficient processes = less servers needed
The new POYNT 5 suite relies on a new generation operating system and three major offers: Payment Terminals and Payment Applications watch our product in action below!
POYNT & TALECH INTEGRATION
We're excited to announce a partnership between Poynt and Talech. This allows Talech hardware and software to integrate with Poynt terminals and provide the same access to applications that would live on the Poynt systems. Look at our Talech product line to learn more about what Talech can do you for your business.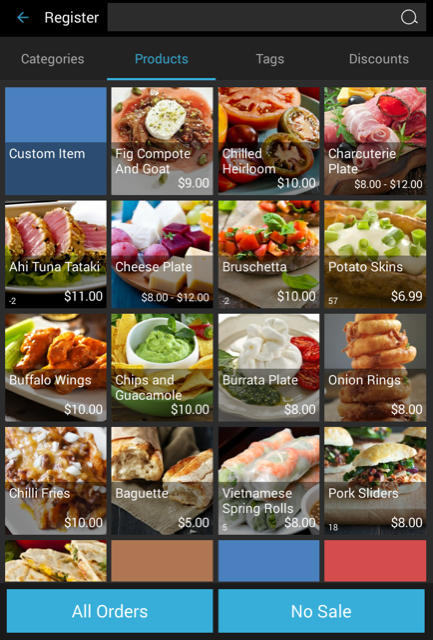 Easy and affordable payment processing

"Fantastic experience with them. They were always available to answer our endless questions."
START ACCEPTING PAYMENTS NOW