In case you missed it, our last blog post focused on e-commerce – what is e-commerce, and how it can benefit your business. This week, we're talking about the ways you can implement e-commerce into your business to help boost sales, productivity, and adapt to changing consumer behaviour.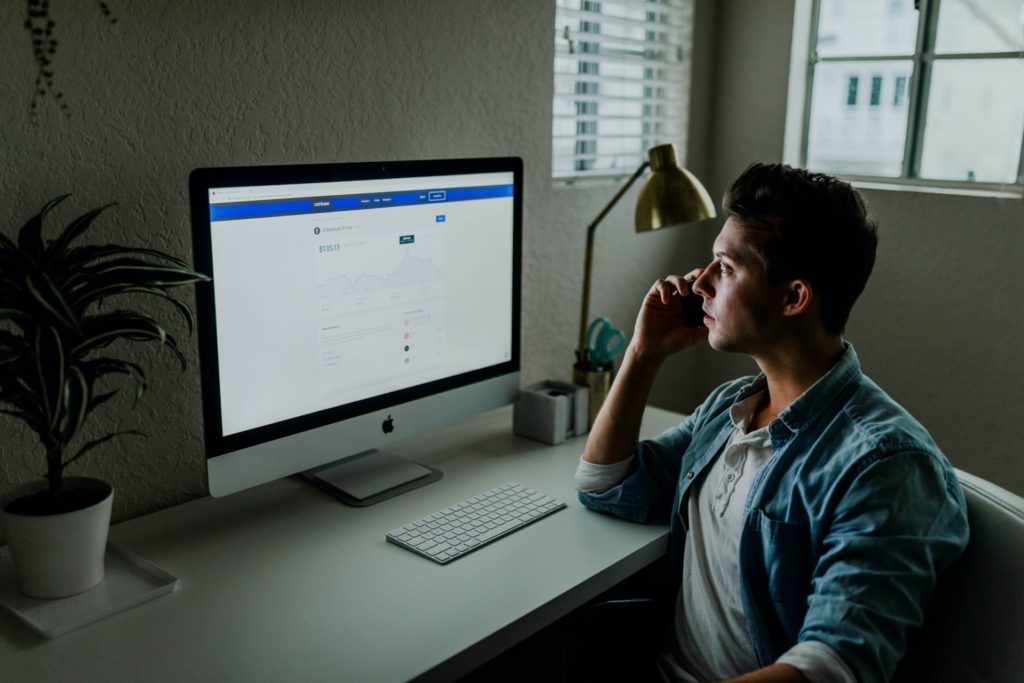 So is it time to get your business running online? Figure out the best way to transition to the digital age below.
Use a third-party platform to take orders and manage deliveries
There are many platforms out there designed to make it easy for small businesses to accept orders and take payments through an app or website. Those platforms might also manage delivery for you. Services like Amazon, Etsy, Uber Eats can all help get you online quickly, for a price. 
While they're easy and can reach a wide customer base, these services take a certain cut of your profits from each sale, ranging anywhere from a few dollars to 30% on each order.
Use a shopping cart and e-commerce gateway integration on your website
Alongside applications that let you take and manage orders, there are also website plug-ins called shopping carts. These might come built-in from your website provider, or can be added to your custom site.
They let you add products to your site with pricing and promotions that your customers can then add to their digital "shopping cart". Most shopping carts have a check-out process included, but may or may not allow you to actually process those transactions without a payment provider.
For example, you might use a WooCommerce shopping cart on your WordPress site, and use Paytek as your payment gateway.
This is a great way to mix-and-match your site, shopping cart, and payments experience, but also requires dealing with several providers and their fees.
E-commerce microsite from your point-of-sale system
Some payment providers are offering point-of-sale systems with built-in e-commerce capabilities. This means you can manage your physical payments and e-commerce payments from one platform, often with customers' orders and inventory management through one system.
All you need to do is link up your website with your e-commerce microsite, where the customer would select products and enter payment information. They would then be redirected back to your site.
On your end, you would receive the order and track payments from your usual point-of-sale.
This option is great for merchants who want to keep the number of platforms they use down, as well as reduce costs for services and transactions. It's also perfect for the business owner who doesn't want to spend time consolidating their in-store and online orders.
If you want to fully customize and deck out your e-commerce site, you can have a developer build you a website with a unique shopping cart. They can also take advantage of a payment provider's e-commerce gateway by directly building it into your shopping cart.
Make sure you find a payment provider with an open API and a helpful 24/7 support team that can work with your developer to make your system work.
Conclusion
There are, in fact, many ways to start taking payments online for a wide range of industries and owners. The one that's best for you will depend on your current system, how many platforms you want to manage, and how much support you need.
Whatever option you choose, getting online is incredibly important for adapting to our changing business environment, and can open the doors for sustaining and growing your business going into 2021.
Ready to learn more about making sales, taking orders, and getting paid online? Paytek offers options for every e-commerce business. Connect with one of our specialists today!