Accept Cryptocurrency, Receive Dollars
With the wide spread of cryptocurrency worldwide as a new transparent, efficient, fast and secure mean of payment, more merchants are starting to accept cryptocurrencies as a payment method in their business. To answer to this ever increasing demand, Paytek has partnered with NetCents in order to provide you with the most secure and reliable cryptocurrency payment solution for all-size Canadian businesses.
NetCents, the transactional hub for all cryptocurrency payments, equips forward-thinking business with the technology to seamlessly integrate cryptocurrency payments into their business without taking on the risk or volatility of the crypto market.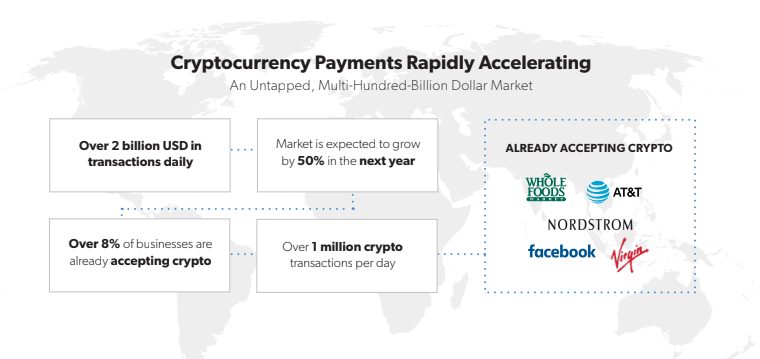 Accepting cryptocurrencies offers multiple benefits to your business
Offer multiple cryptocurrencies alongside your traditional payment methods
Easy integration and deployment
Reduced processing costs and cross-border transactions
Ability to enable refunds
Accept cryptocurrency payments from any eWallet
Accept cryptocurrency payments online, in-store and via invoice
A new, untapped revenue stream
Integrate it seamlessly with your business
We believe that accepting cryptocurrencies as a payment method should be as easy as getting a new payment terminal for your business, that is why we worked on implementing our solution with multiple supports such as payment terminals (Clover, Poynt, Ingenico), iOS and Android apps, major eCommerce platforms like Hosted Payments, WOO Commerce, Magento PrestaShop, OpenCart, Virtuemart, and Shopware.
Interested? Sign up for a Paytek Crypto Merchant Account today!

Ready to change the way you do business? Let's get started.