How many different business management software applications is your business using? Most merchants have platforms for accepting payments (one for in-store and one for online), managing their inventories, employee scheduling, and for payroll. Now consider all the hardware that goes into using those platforms.
 If you're feeling overwhelmed, you are not alone. On average, a small business can spend up to 2-3% of its annual revenue on its Point Of Sale (POS) costs and this can add up to a $1000-$8000 (or more) deduction from your bottom line. As a tight-knit business ourselves, we feel your pain. That's why we are always looking for ways to do more with less.
 Enter the smart terminal.
What Is a Smart Terminal?
Remember when we used to use flip phones? Sure, Snake™ was a lot of fun, but we all prefer the freedom of a smartphone. If you use a smartphone, you already know how to use a smart terminal. Terminals like the Clover Flex or Poynt use an app-based interface created to work with what you already have. 
You can connect your terminal to external printers, cash drawers, and even your POS system. With an open API, creators are constantly developing apps that let you manage employees, inventory, and even order more paper for your printer.
Is a Smart Terminal Right For Your Business?
If you're wondering if a smart terminal makes sense for your business, the answer is – it depends. Some businesses can get by with a traditional terminal and traditional systems (like manual inventory records). But most of the businesses we speak to can take advantage of at least one of the smart terminal's many benefits.
1. Managing Business Essentials
A smart terminal allows you to manage all your business essentials in one place.
Welcome to the future of cloud based reporting. This feature generates detailed reporting wherever you are! If you're working from home or the office you are able to see what is selling (or not), daily tips, change the price of products, generate tax reports and so much more, all organized in whichever way works best for your business. 
One of the best features of a smart terminal is its remote support. What does this mean? A smart terminal will automatically make upgrades to its technology. Instead of getting a new terminal each time a different feature comes out, you can automatically update your machine, allowing your business to run smoothly. Technicians can work on your terminal remotely, making dealing with any changes or issues as easy as calling in.
Image isn't everything, but for a small business how you appear to your customers does make an impact. An outdated register surrounded by cords, printers and papers is both frustrating for your desk staff and doesn't put your best foot forward with your customers.
5. Integrations and Expandability
Want the flexibility to operate efficiently outside the doors of your business along with the ability to run smoothly inside? Integration allows a smart terminal to connect to pre-existing cash registers, cash drawers, scales, ticket printers, scanners, and other peripherals – so you don't have to change any of your pre-existing systems. 
With thousands of integrations to POS and other software, a smart terminal is always the right fit for your unique business.
At the end of the day – cost matters. Most business management systems have a monthly cost, or take up resources in other ways – time, wages, or even desk space. 
Is a smart terminal right for your business? Only you, the business owner, can say for certain. But what we do know for sure is that with technology like Poynt and Clover, thousands of business owners throughout Canada are doing more with less, and processing in a smarter, simpler way, every day.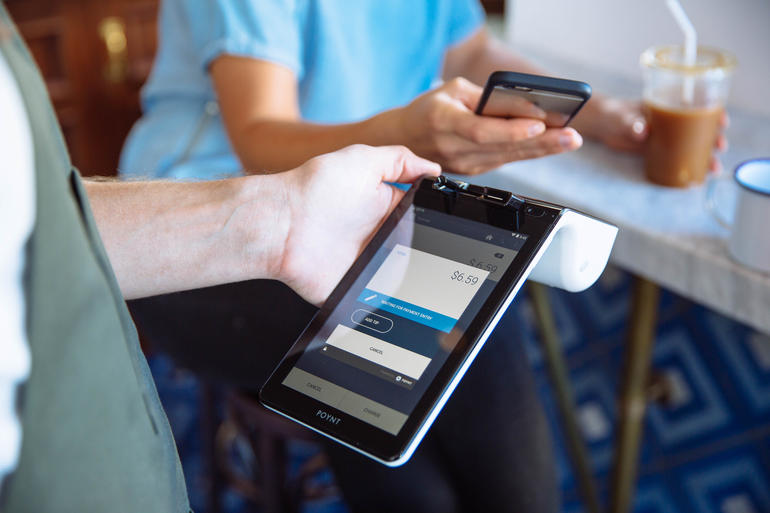 Think a smart terminal is right for you? Contact us today and discuss your business's unique needs with one of our specialists.