How are you managing your business? Do you have different systems for tracking your inventory, managing your employees and payroll, and a CRM (Customer Relationship Manager)? You might even take bookings or run quotes and invoices through third-party platforms.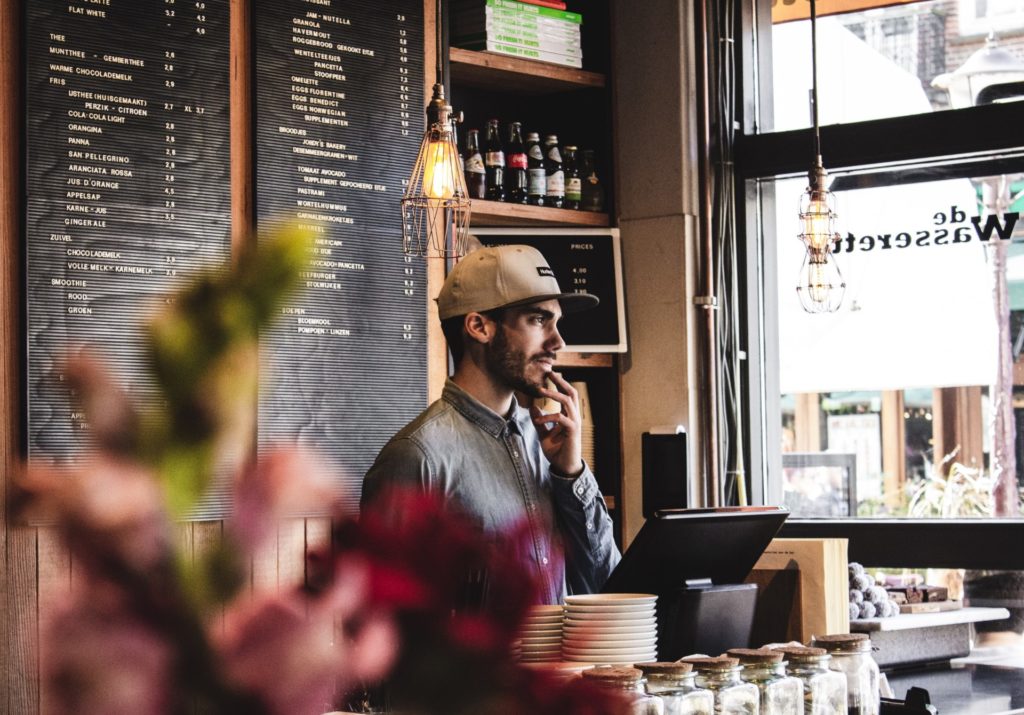 One system you may not think of as helping you manage your business is your Point of Sale – the hardware and software that facilitate the checkout experience. On a basic level, a POS is a register (cash and terminal) system that records your sales, processes transactions, and prints up receipts.
All of these systems give you valuable information about your business and help you grow and remain profitable. Finding the time to go through the various reports to get a sense of your business can be a challenge for an owner/operator. The good news is that POS systems have come a long way – you can now manage all the aspects of your business from one central hub, and get detailed reporting customized to the needs of your business – without the extra hassle.
What's the Point?
Your Point of Sale System holds the entire customer experience together; without a way to track and take transactions, the sales cycle falls apart. 
How a customer interacts with the check out process is key in ensuring a positive impression and brings customers back to your store. You might think it's fine to use an old-school cash drawer and clunky register, but what does this tell your customers about your brand? Maybe you think it's too expensive, too time-consuming, or maybe just not necessary for your business size and scale to get a full-fledged POS.
In reality, there are all sorts of POS systems out there that can help a wide variety of businesses and a huge assortment of features that benefit YOU, the business owner. Understanding what these various systems offer, and how they can help you run your business more effectively is the best way to know whether a POS is right for you.
What Can A POS Do For You?
Payment and Transaction Monitoring
Your Point of Sale tracks and processes transactions for you across card, cash, and alternative payments. Whether this is fully integrated and seamless is dependent on the type of POS you are using – a cash register and a basic terminal will require more work on your part.
A POS that tracks all of these transactions through one interface makes it easy to tally your day-end and see an overview of your business's revenue to compare with expenses. With full integration to your terminal, you can get valuable information about the customer and card that lets you go back and reference the payment later.
You can see not only the money coming in, but how your customers are paying, issue referenced refunds, and see what payment methods are helping grow your business.
Order and Inventory Tracking
One of the most important features of a POS is its ability to record information on your products and inventory. 
All of your items can be stored within your POS register, as well as pricing and relevant modifiers (like small, medium, and large). As products are sold, your inventory is depleted and you can see what you need more of. Some POS systems will also allow you to reorder products directly through the POS, even on an automated schedule.
If you use barcodes or SKUs to manage your inventory, make sure to go for a POS that integrates with your scanner or has a scanner built-in.
Don't have "inventory" in the traditional sense? The inventory function of a POS can be used for services, to build quotes, and more. You don't need a physical inventory to take advantage of the detailed sales reporting you get from your comprehensive POS.
Employee Management
Tired of consolidating all of your expenses and revenue reports at the end of the month? Get a POS that will track employee hours, payroll, and tips in the same place as your sales.
Employees can sign in and out on the POS, showing exactly when they started and stopped working. See which of your employees is bringing in the most revenue or tips and promote friendly competition.
Managing employees in your POS also allows you to offer services by employee, stylist, or consultant.
Customer Management
No matter your business type, taking advantage of the connections your business makes with its customers is always essential. Having a way to organize and manage those relationships (a CRM) makes it easier to build your brand and engage with new customers.
With a POS, you can see who's coming into your business and what they're buying. Celebrate your best customers and drive upselling and cross-selling through detailed insights into buying habits. You can even easily generate e-mailing lists to promote products, specials, and events. 
Many POS systems will also help you run loyalty and gift-card programs that make customers excited to come back.
Booking and Scheduling
These days, most businesses are taking reservations or appointments online through a third-party integration on their website.
Get rid of the third parties and eliminate platform costs by taking bookings directly through your own website, and populate those appointments directly on your POS system where you take payments.
Because you have all of your products, employees, and business specifics held in your POS, you can book by service, employee, or date/time, and pull your bookings up when it's time to checkout, keeping things simple and easy.
Table and Restaurant Management
The needs of a full-service restaurant go far beyond taking and managing orders. You also need to run orders into a kitchen or bar, by table and seat. A POS lets you print chits or display orders on a screen only where it needs to be, while servers can modify orders, add notes, track tips, and split bills seamlessly.
Some POS's will also let you display your menu on your website or through a QR code for a contactless experience.
With order and pay at table POS systems, your servers and customers both have an enjoyable end to end experience, turning tables faster and generating more revenue for your business.
Multi-Location Management
A POS can even allow you to track multiple locations from one interface to get a better understanding of business patterns. See reports by location or all together and get a comprehensive view of how your chain is doing.
Top end POS systems also give you access to a mobile app. See your reports by location, terminal, employee, and more in the palm of your hand.
Online Ordering
Getting online has never been more important. Give your customers the opportunity to purchase your goods and services online through your own website, and keep the branding and revenue in house.
Choose which products to display, when and where they are available, and give customers the option to have them delivered, to pick them up curbside, or come into the business.
By taking orders through your POS, you keep your reporting consistent and simple and can track inventory and sales in one place for both your brick and mortar and online store.
So Is It Right For Me?
You might be thinking, "that seems a little too complicated for my business, and I can manage it all manually easy enough." And it's true, many POS systems come with all the features bundled together, which can be an investment.
But other POS providers will offer tiers with more or less of the features you need with varying costs. You can choose to invest how much or how little you want into your POS, and upgrade as you need and as your business grows.
No matter the size of your business, the ability to understand how it's operating can help you make the right decisions each day, month, and year.
Paytek has a wide variety of all-in-one systems and a super powerful POS that can do everything you need – without the risks of a major upfront investment.
Ready to do it all without breaking the bank? Let's connect.